Community Involvement
Our employee giving is based on a simple premise: We rise by lifting others.
Ascendium employees are committed to making a difference in the communities where they live and work. Our employee giving program, Ascendium Cares, embodies that commitment, and we encourage everyone at Ascendium to get involved.
Volunteer Time Off
The passion Ascendium employees have for serving others is reflected in the time they spend volunteering in their community. Employees can use up to eight hours of paid time off each year to volunteer through an activity organized by Ascendium Cares employee ambassadors or at a nonprofit of their choosing. Ascendium then further amplifies the impact. We match volunteer hours with a donation to eligible nonprofits where employees volunteered, a program called Dollars for Doers.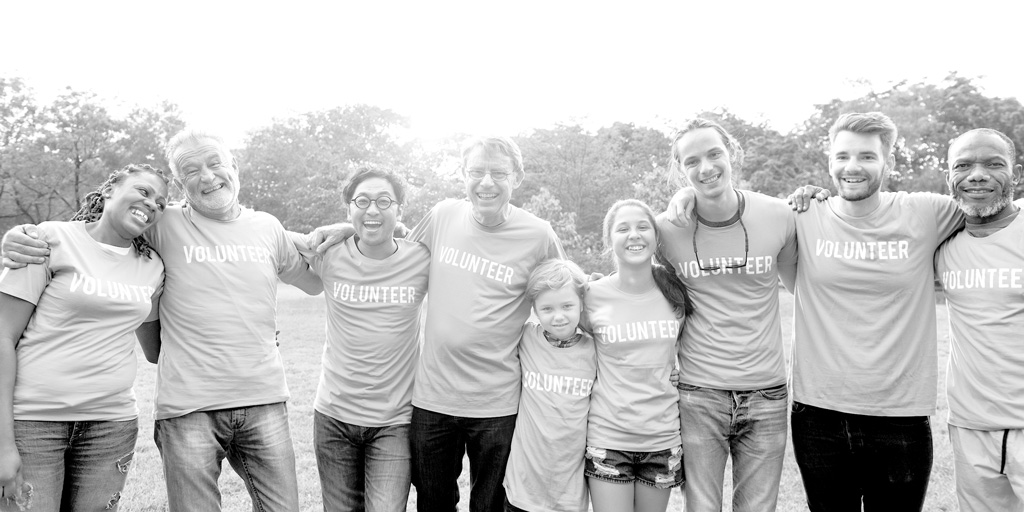 DOLLARS FOR DOERS DONATIONS
"Volunteering at local organizations is incredibly rewarding. I can see the direct impact I'm having on others, get to know the community better and build and strengthen relationships. That Ascendium encourages my participation during company hours and pays for my volunteer time is a breath of fresh air."
JEFF |
SENIOR WRITER
AT ASCENDIUM
Throughout the year, Ascendium employees participate in initiatives that allow them to meet the needs of students and their families, as well as contribute to organizations that share our goal of elevating opportunity.

SCHOOL SUPPLY DRIVE
During our Collect for Kids Supply Drive, employees share their passion for eliminating academic barriers in their community. Through donations like books, art supplies and educational games, employees equip students and their families with the learning materials needed for academic success.

EMPLOYEE-DRIVEN GRANTS
To recognize the good work local organizations are doing in their community, employees nominate their "neighbors" for a Good Neighbor Grant. After a company-wide vote, Ascendium awards the top 20 vote-getters $50,000 to increase outcomes for learners from low-income backgrounds. In 2023, organizations in Madison, Wisconsin; Milwaukee, Wisconsin; Saint Paul, Minnesota; Oakdale, Minnesota; Aberdeen, South Dakota; and Oklahoma City, Oklahoma, received a grant..

PERSONAL EMPLOYEE GIVING
Many of our employees personally donate to local nonprofits that help make their community a better place. To maximize the impact, Ascendium matches $3 for every $1 employees donate to eligible nonprofits, a program called Triple Your Impact.

EMPLOYEE PLEDGES
Employees focus support on Community Shares of Wisconsin and their local United Way through an annual campaign called Unite for Our Communities. This effort increases the ability of these organizations to help people succeed in school, work and life. Ascendium quadruples employee impact with a four-to-one corporate match of pledges.
SPOTLIGHT: ASCENDIUM CARES EMPLOYEE AMBASSADORS
Liaison, guru, cheerleader — our Ascendium Cares employee ambassadors wear many hats to ensure the success of the Ascendium Cares program. Each ambassador commits eight hours each month, on company time, to building connections with local organizations, sharing new volunteer opportunities with coworkers and promoting initiatives like Unite for Our Communities.
Diane, who's been an ambassador for six years, finds it to be an enriching experience. "I learned at an early age that volunteering is important for a healthy, happy community," she said. "Serving as an Ascendium Cares ambassador has allowed me to contribute on a whole new level. I'm constantly amazed at the ways my coworkers step up to lend a helping hand. Finding volunteers who are generous with their resources, time and talents is easy and humbling. I'm honored to be an ambassador for such, kind, hard-working people."